NAVARRE PEOPLE
Our team members will act as your strategic business partner and are driven to help you succeed faster and smarter
Real challenges. Real people.
Navarre's team members combine their in depth deal expertise with deep market and sector knowledge. People really do make the difference and our sole focus is to maximize shareholder value for our clients.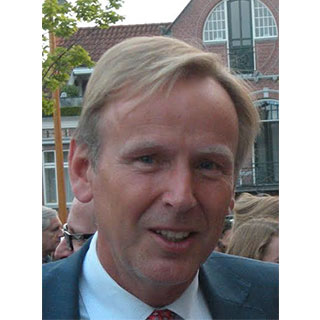 Maarten van Hemsbergen
Maarten (1962) is the founder and Managing Partner of Navarre Corporate Finance.
Maarten has a MBA degree from Rotterdam Erasmus University. He started his career at ABN AMRO Bank. He switched to the merchant bank MeesPierson, where he gained extensive international experience at the Trade & Commodity Finance Department; dealing with large international clients and bank subsidiaries in the CIS-countries such as Ukraine and Uzbekistan. Next, Maarten changed to Van Lanschot Bank where he co-developed the Merchant banking/Corporate Finance department, which was rewarded several times for its leading role in M&A, Structured Finance and Private Equity.
Maarten founded Navarre after Van Lanschot Bank decided to withdrew from its advisory activities. He continued to be successful in the same business with a small dedicated team of preferred partners and associates, working for a number of long term committed principals. Maarten is amongst others already working on the growth strategy for one of the biggest employers in The Netherlands for over 15 years. Other principals are family owned businesses, family offices and investors. Maarten advised on a large number of transactions in the mid-market (€5-100 million). Maarten was assigned as interim CFO at several projects (e.g. a €200+ million real estate project in Luxembourg, and interim CFO involved in the restructuring of a credit facility of €50+ million).
Maarten is non-executive board member and advisor to a selected number of companies and institutes and interim manager on several strategic projects.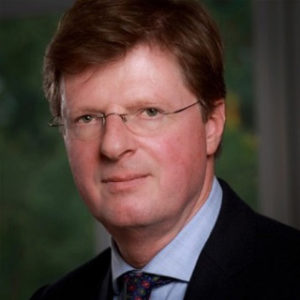 Menno van Rees Vellinga

Menno (1960) gained a Masters in Business Law at Rijksuniversiteit Leiden and started his career with 5 years in retail with Royal Ahold in Zaandam. Later he worked in business development in Central Europe for three years, based in Vienna, Austria, followed by another three years in global trade and business development, based in Rotterdam. After 5 years as a strategy consultant with Boer & Croon in Amsterdam, Menno co-founded LRV Strategy, where he worked as partner for 11 years. Working as an independent strategy and restructuring consultant, Menno was nominated 'Best Restructuring Advisor' in 2014.
His areas of expertise include Retail, International Trade, Food Ingredients, Private Equity, Pharmaceutical Retail.
He is trilingual in Dutch, German and English and is conversant in French.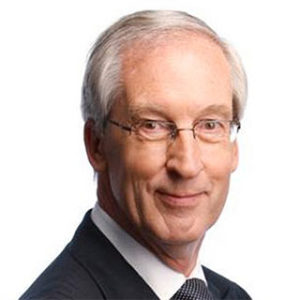 Theo de Raad
Theo de Raad (1945) has a broad international experience in the food and non-food retail sector. This was mainly gained through SHV Makro NV (The Netherlands based worldwide cash & carry operator, of which he was the CEO), Metro AG (as a member of the Corporate Executive Board and responsible for the Metro/Makro cash & carry division) and lately Royal Ahold NV (as a member of the Executive Board and responsible for Asia and Latin-America). More specifically, he has a proven record in:
Establishing innovative retail operations from scratch

Managing a variety of different retail/wholesale concepts

Working with joint-ventures in many countries

Acquiring, merging and divesting companies

Dealing, on a high level, with the full range of strategic decisions to establish, grow, reposition and divest enterprises.
His experience and social skills, paired with an indisputable integrity, were the pillars on which he was able to build a high quality and influential network in the Benelux, as well as internationally. Theo serves on various Supervisory Boards of a wide range of companies, 2 of them are listed. He holds a master degree in Social Sciences from the University of Tilburg, the Netherlands. He is a member of the Advisory Board of Navarre.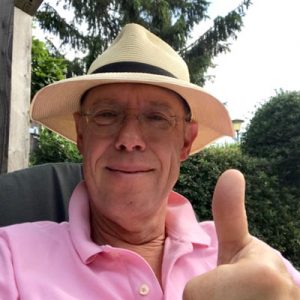 Leon Quaedackers
Leon Quaedackers (1956) has a Masters degree in Law from University Nijmegen. Leon started his career in 1982 at ABN-AMRO Bank where he held several positions in Business/Merchant Banking as well as in Commercial Management. In 1994 he switched to Private Banking at Van Lanschot Bank where he was responsible for creating new business & greenfield operations and held a senior management position as director of Private Banking. In 2003 he started Quaedackers Personal Finance (QPF), providing financial services for family owned businesses as well as for their shareholders and their family offices. Leon joined forces with Navarre on a number of M&A transactions and is currently involved in the restructuring and refinancing of a number of companies and investors. He is the liaison officer for Navarre Belgium & Luxembourg.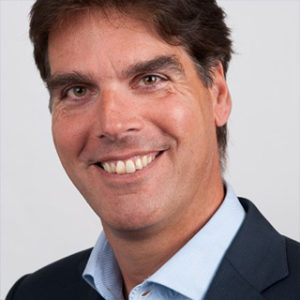 Marc Kennis
After graduating from Tilburg University (MSc. Economics), Marc (1970) started his career in equities research. Working for various stockbrokers in The Netherlands, Marc focussed on the sectors technology, industrials, telecom and consumer electronics and serviced institutional investors across Europe, the UK and North America. In addition, Marc led the European Semiconductor research team within the European Securities Network (ESN). Later on, as head of equities research, Marc headed up the research team of Van Lanschot Bank (8 FTE).
After a brief stint in equities sales at Petercam Bank, Marc started his own firm, Knowledge & Co, a research boutique focusing on sector and market research. Core activities included company (pre-IPO) valuations, commissioned research for stock market listed companies, market research for M&A purposes and equity portfolio analyses. Marc has worked together with Navarre CF on many occasions. During the last three years, Marc has built knowledge in the global food industry as senior analyst at Rabobank International's Food & Agribusiness Research and Advisory team (FAR). Focussing on food processors, consumer behaviour and food retailing / food service, Marc has dealt with food companies, retailers and food service companies across Europe.
From August 2014 onwards, Marc is based in Sydney, Australia where he is expanding his horizon into the AsiaPacific, Australian and New Zealand markets.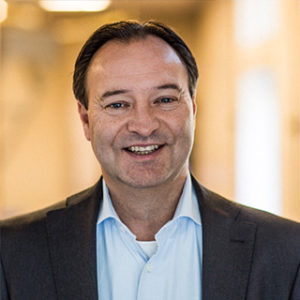 Eric Martens
Eric Martens (1962) has an Bsc degree in Economics (Erasmus University Rotterdam) as well as a Master in Real Estate degree (University of Amsterdam). His career started at KPN (Dutch telecoms) and Berenschot (management consulting), after which he moved to Jones Lang LaSalle in 2001. He has been responsible as a team manager and director for the development of several service lines and business areas, such as advisory and management services as well as corporate markets. He has also acted as client manager for high performing accounts, both at national and European levels. In 2010 he joined the Dutch management board and has been appointed as statury director for Dutch and international JLL holding companies. Next to his business role, he has chaired the Dutch RICS board as well as the non-executive board of an affordable housing fund (not for profit).
In 2014 Eric has switched to the position of independent advisor, in which role he is currently managing a NL property sector initiative to establish a national registry for valuers. Also, he has joined Local, a specialist in property redevelopment, as an advisor and manager to both distressed funds and opportunistic investors as well as an investor in redevelopment opportunities. Eric has an in depth knowledge of the Dutch real estate markets and operators and is widely recognised as a trusted business partner.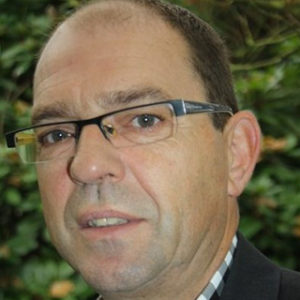 Peter van Bommel
Peter van Bommel (1962) studied accountancy at NIVRA/KUB where he gained his CPA title. Peter started of his career at Paardekooper & Hoffman (today: Mazars), followed by a couple of local accountancy firms, where he was involved in the audit of medium sized companies in several types of industries. In 1993 he became controller of ISCO, a medium sized company active in the manufacturing of metal-components. In 2001 he became their CEO after a MBO. Between 2001 and 2008 he led several projects (a.o. restructuring, investing in and divesting of several companies) and transferring the company from The Netherlands to Turkey. Since 2008 he is working as a self-employed interim finance manager in the field of CFO/controller positions, M&A, restructuring and advisor/coach.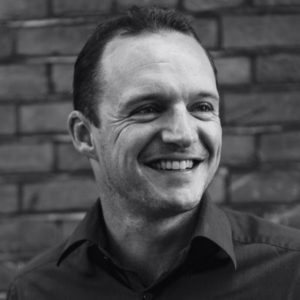 Floor Breeman
Floor Breeman (1980) holds a Masters in Business Administration (MBA) from the University of Groningen. He started his career as a professional trainee at ABN-Amro Bank N.V. with a primary focus on SME banking in a variety of industries. Floor was involved in various complex real-estate deals. After 3 years Floor made a move towards the shipping industry in Rotterdam where he worked for Stolt-Nielsen S.A., he worked in the chartering division. After being a member of the Non-Executive Board of Vecom Group since 2009, Floor joined Vecom, his family company, in 2012. Vecom Group is a global specialist (125 fte) in the treatment of metal surfaces (Energy; Oil & Gas; Food; Pharma; Maritime). He started at the Maritime division, where he implemented a modern business model. Floor identified various other opportunities within the Group and became Commercial- and Managing Director. He implemented his new vision, business strategy and business-model. He gave over the helm as of 2018. Floor has been involved and active in various International Family Business Networks since 2007. Since 2018 he joined Navarre as industry expert.
His areas of expertise include: Industrial; Maritime; International business; family business; Real Estate
Floor is trilingual in Dutch, German and English and is conversant in Spanish.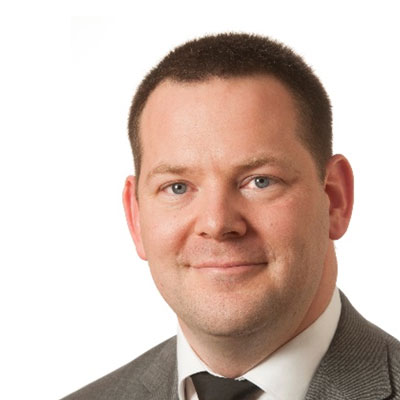 Bram van Mensvoort
Bram (1980) holds a MBA degree from Rotterdam Erasmus University (RSM), a Master of Finance SME from TIAS Business School and a Master of Business Valuation from TIAS Business School. He is also a Registered Valuator (RV). During his career he has worked in a variety of increasing financial (leadership) roles at large corporates (Ericsson, GE Energy Europe, DHL Freight Benelux, DHL Freight Middle East, Bacardi-Martini) as well as several small Dutch companies and start-ups, before switching to corporate finance advisory (Baker Tilly, Aeternus). He has been involved in many change-projects, from getting organization in control/value-management, to restructuring, refinancing (fundraising) and M&A. On several occasions he has taken on the role as (part-time) interim executive (Finance Director/CFO) in order to get the optimal results from the situation.
He has a passion for making complex situations understandable for others and data-driven decision support.
Bram is a board-member of the NIRV (Dutch Association of Value Appraisers).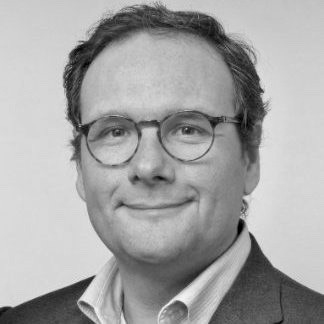 Geo Wehry
Geo (1965) is a seasoned executive recruiter & leadership coach for board-level and (managing) director positions for companies, asset managers, and private equity investors.
Geo started his career as a commodity trader in grains and rice, traveling the globe, and managing his own P/L. After 3 years he switched to the merchant bank MeesPierson where he managed & traded the bank's international financial risk exposures from commodity trades in Southeast Asia. During that time, private equity investment firms in the Netherlands embarked on an exponential growth phase driven by pension fund investments. Geo jumped to this occasion to join MeesPierson's first Leverage Finance team. He has advised and executed numerous landmark financing structures.
In 2000 Geo joined forces with 3 bankers to establish an executive search boutique focusing on Asset Management & Investment Banking. This was an eye-opening experience where Geo found his calling in professional life: being a "trusted advisor" to C-level leaders. In 2011-2013 Geo led his own boutique in Geneva, Switzerland, and from 2018-2023 he was a senior partner at a global Executive Search company.
With a vast professional network of C-level leaders and strategic investors, Geo chose to join forces with Navarre Corporate Finance. He will assist Navarre CF with serving clients on executive recruitment & leadership coaching. Simultaneously, Geo will focus on helping companies to introduce the UN sustainable development goals and advise SDG Impact Investment Funds to raise money from individual investors and family offices.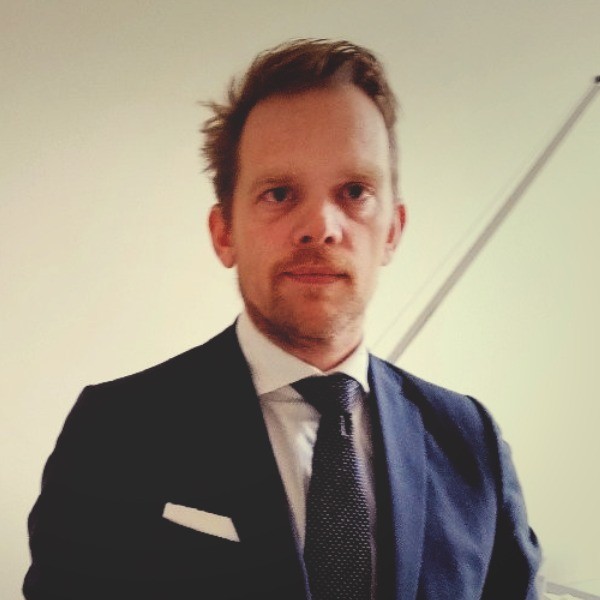 Camiel Jeurissen
Camiel (1978) has an MBA from The International Management Institute in Antwerp , as well as an MA in Political Economy from the University of Buckingham. He started his career at DLL and APG after which he moved to State Street Global Advisors and LOIM. Later, he was responsible for the external asset managers for various DSM pension funds. In 2020, he founded Meadow Hills Infrastructure Partners, an advisory boutique for infrastructure investments. His expertise includes asset allocation, renewables, co-investments and secondaries.
He is trilingual in Dutch, English and Italian and is conversant in French, German and Spanish.