Tuesday, November 25, Investors Interface Group and ScherpInvest invest in Holland Datacenters B.V.. This is part of the strategy to become market leader in the field of high-secure datacentre services for local governments and private companies with mission critical IT.
The datacentre is located in a former atomic bomb proof bunker in Kloetinge (near Goes), in the Southern part of Holland. The bunker served as an alternative evasive location for the Dutch government and Military Command in times of war.
Holland Datacentres offers high-secure datacentre services 'made in Holland' complying to the highest standards of safety. Data are stored in Holland. The ISO-certified datacentre complies with all privacy regulations. This initiative of Holland Datacentres is an important contribution to the regional digital infrastructure, the regional economy and an asset for the Benelux IT landscape.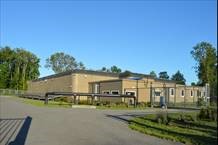 Navarre acted as advisor to the investors.